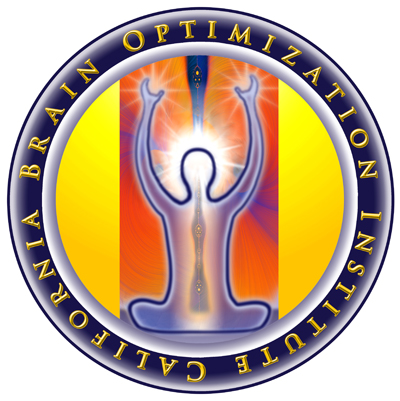 10-Month Certification in
Life Coaching with Emphasis in
Cognitive Psychology
Curriculum Summary

(classes every other week)
(a 5-month program is also available with classes every week)

Glendale and Los Angeles In-Person and
Online Worldwide

----------

"If we haven't learned to eliminate negative thinking, we can't expect to be happy" -- Gian Paolo Girardi, founder

----------


Upcoming Course

Monday, Oct. 8, 2013, or anytime in the one on one format

----------


Formats


All BOI courses are presented in a group format or in the one on one, time-proven, mentoring format.

Online group classes are held via BOI's Webinar Platform, and students living in Los Angeles County are welcome to come in-person to our broadcast studio in Glendale.

One on one classes are offered on Skype, phone, or in person for those living in Los Angeles County.


----------
Time Commitment

Each class in the group format is three hours long. One on one tutoring on Skype, or in person, requieres a minimum of one and a half hours per class. Homework requires a commitment of about three to five hours per week. The student can do more homework based on their time availability and enthusiasm.

During the certification course, the minimum mandated homework, consists of writing half a page with the insights the student had during the class, and send it to the teacher via email. The teacher will give feedback to the student also by mail. The student is encouraged to make the homework as personal as possible, educing from their own experience and intuition.

All courses at BOI have for goal helping the student to improve his or her life, so that later they know how to help others do likewise. Intellectual knowledge has value, but it is definitely not enough.
Note: The 4-Week Tuition Free Course in Life Coaching is also a requisite to obtain the Certification as a Life Coach. However, it can be completed simultaneously with this Certification Course, by using the podcasts uploaded to the internet.
----------

Curriculum Summary
INTRODUCTION TO THE SCIENCE OF NUTRITION

- How to attain balance from a nutritional perspective -- the perfect, balanced dish
- The value of pleasure
- Culinary pleasure as an art -- pursuing pleasure instead of quantity
- How to win the battle for good nutrition -- it is easy if you just know "this one trick..."
- Soothing negative feelings with food -- why it works and why it doesn't
- The physical energy system of brain and body
- The most dangerous addiction affecting the US population is not alcohol, cigarrettes or drugs
- The three Golden Rules of Nutrition
- Is your client suffering from a mental neurosis or an imbalance in his/her brain's energy system?


THE POWER OF VERBAL AND NON-VERBAL COMMUNICATION

- The first and most fundamental principle of good, effective communication
- Effective versus poor communication
- "When your client wants to complain endlessly"
- When you feel upset with your client. The importance of addressinng it and how to.
- The risk of becoming cohersive
- How to confront your client without damaging the relationship
- Patience -- why and how
- Carl Rogers' mission
- Empathic listening -- why it works and why it doesn't
- Unconditional regard
- On becoming space to overcome judgment. The most powerful counseling technique
- Do you like your client? How this impacts outcome? What to do when you do not like him or her.
- Healhty boundaries with your client
- Non-Violent Communication.
- The "Truth Principle"
- The power of non-verbal communication

THE SCIENCE OF TYPOLOGY
- The Myers-Briggs system
- One of Jung's greatest insight is the most neglected by mainstream psychology
- The eight Jungian functions of the personality
- The long history of the four basic personality types -- more than 2,000 years!
- The four types and the four lobes of the brain
- Instruments for temperament assessment
- Why the personality should be presented back to the client In a positive light
- The 4 main Myer-Briggs types
- The 16 Myers Briggs sub-types
- Which type will likely be your future clientele?
- Aplication of the Myers-Briggs to marketing your skills as a Life Coach
- The idealist confusion
- The connection to vocational counseling and selection of personnel
- Awakening to the personality -- the short route and the never ending slow mainstream approach

VOCATIONAL COUNSELING

- Vocation and psychopathology
- The right and left brain
- Authenticity a shortcut to happiness
- Crucial questions to "reconnect" your client with their vocation.
- Vocation and soul psychology
- The vocations of the soul
- Finding your soul vocation, and helping your clients find theirs
- Conscious avocation as a path for growth and transformation
- Decreasing resistence to an avocation experience
- Interests vs. vocation
- integrating our interests in a coherent whole
- Does an authentic life has meaning, or life is meaningless anyway?

COGNITIVE PSYCHOLOGY

- Research at Pennsylvania University
- Differentiating thoughts and feelings -- why this is fundamental to attain personal growth
- Inner and outer differentiation
- The fundamental principle of Cognitive Behavioral Therapy (CBT)
- The 4 main thought distortions
- The 4-columns technique
- Faulty beliefs leading to suffering
- The down arrow technique
- Why a loss of self-esteem is at the root of our suffering and how it can be demonstrated
- Seven fundamental vulnerabilities of the ego or personality
- How to asess your pesonal vulnerabilities
- Freeing oneself form the need for approval
- Are you addicted to love?
- Your work = your worth? The Achievement trap
- Why and how we need to overcome perfectionism
- Entitlements, Omnipotence and Autonomy
- Dreadful equations that control life in ego consciousness.
- What the mind is really
- Why there is only a partial escape until Awakening happens
-What is Awakening really and how to attain it


FUNDAMENTALS OF PSYCHOPATHOLOGY

- The DSM-IV and how it works
- How you diagnose a mental disrder
- Mood disorders vs. personality disorders
- The main personality disorders
- Childhood Disorders
- Assessing for the main three psychopathologies -- levels of anxiety, depression and ADHD
- Assessing for substance abuse, and how this disorder impacts the Life Coaching Process
- Legal considerations: can a Life Coach treat a mental disorder?


COUPLES COACHING

- Satisfying our need for harmonious, meaningful relationships, inlcuding romance
- Soul mates -- does it exist? What is it really?
- Soul contracts
- Why the end of a relationship is not necessarily a failure at relating
- Being faithful -- is it important?
- How the Myer's Briggs can help you to choose your romantic partner
- Couples Coaching using the Myers Briggs
- When you should suspect serious incompatibility
- Personality Disorders and its role in dysfunctional couple relationships
- Destructive communication styles
- Sexuality and harmony in the couple relationship
- Sex as a weapon
- Who plays the victim role in the relationship?
- Fatal communication errors
- Satisfaction with each other's role in the relationship. Is it fair?
- Poor vs. rich verbal communication
- The search for intimacy
- Resolving conflicts
- Expressions of affection
- Evaluating the quality of the relationship
- Gross and subtle abuse
- Advice from successful couples

MISCELLANEOUS ASPECTS OF SELF-CARING

THIS SECTION OF THE COURSE WILL BE A PRESENTATION ON VALUABLE INFORMATION REGARDING THE FOLLOWING HUMAN NEEDS:

1- The need for movement
2- The need for hygiene
3- The need for sleep
4- The need for a healthy environment
5- The need for fun and adventure
6- The need for healing and bringng the body into balance
7- The need for a healthy and fulfilling sexual life
8- The need for assertiveness. Balancing the feeling and the thinking function -- a dopamine issue.
9- The need for intellectual stimulation
10- The need to be effective
11- The need for integrity
12- The need to feel useful to others
13- The need for a spiritual life and/or a life purpose

HEALTHY ENJOYMENT OF THE SENSES VS SUBSTANCE ABUSE AND ADDICTIONS
- The value of sensory pleasures to experience a healthy life
- Assessing for substance abuse
- The impact of substance abuse on the Life Coaching process
- Low rate remission; an indication of serious failure in mainstream approaches to substance abuse
- Substance abuse and nutritional deficiencies
- Nutritional interventions and lifestyle interventions
- The power of company
- Impact on relationships
- Substance abuse as a spiritual accelerator
- The twelve step programs -- value and limitations
- Psychodelics in the treatment of substance abuse
- Balancing the neurotransmitters
- The addictive personality or the addictive brain?
- Is sex a need or a desire?
- How much sex couples need?
- Healthy vs dangerous expressions of sexuality

THE NEED FOR HEALING -- BRINGING BODY, BRAIN AND MIND BACK INTO BALANCE
- How to create a powerful affordable healing system at home based on orthomolecular medicine
- Where to buy the best nutritional supplements at a very reasonable cost
- "Inner environmental" illnesses -- when the body turns into a toxic environment for the cells
- Practical, simple and inexpensive techniques to prevent prevent cancer and many other "inner environmental illnesses."
- How to buy an affordable health insurance, or how to feel safe without health insurance
- How to have access to excellent medical tests for little money
- Bringing brain and mind back into balance
- The power of suggestion to attain healing in oneself and others.
- The use of non-linear substances to attain healing at home
- How to get the best nn-linear substances available today.
- The use of non-linear substances to free onself from the root of all diseases -- spiritual ignorance
- Preventing disease in your pets and healing them with natural, inexpensive, safe methods.

IMPROVING SELF-CONCEPT A SHORTCUT TO SUCCESS AND HAPPINESS

- The self-concept inventory
- How to use it for oneself and clients
- Low, average and high self-concept
- Self concept versus self-esteem
- Accomplishments and self-esteem
- Powerful impact of self-concept on our everyday life and in our level of success
- Is narcissim a good personality trait?
- Loving oneself unconditionally -- the Awakening of the heart center

POWERFUL INTERVENTIONS TO HELP THE CLIENT MOVE FROM THE VICTIM TO THE VICTOR STATE

- The Journey of the Soul
- The passage from dependence to independence
- The passage from waiting to doing and having
- From irresponsibility to responsibility and overcoming the habit of lying -- why white lies hurt us
- Physical exercise and nutrition a powerful passage, but....
- Letting go of believing in authority
- Vocation as a pathway to the Victor State -- the most powerful pathway, if available
- Creating your own business as apth to victorhhod -- pros and cons
- Mastering our mind computer

METAPHYSICS

- The Law of Attraction
- Focusing our attention in the positive aspect of life -- the most powerful metaphysical technique!
- Creating positive expectations
- The entitlement principle
- How the quality of your thoughts create your own reality
- Positive expectations versus no expectations
- The Scripting Technique
- Pivoting technique
- The power of affirmations
- Use of affirmations in the counseling process
- Enjoying life
- How to avoid taking life too seriously, and how this also attracts success

HEALING YOUR RELATIONSHIP WITH MONEY

- What money is really
- What if I run out of money
- My money = my worth?
- Do I need money to be happy?
- Distorted beliefs about money
- Money is not success, but...
- Defining success for yourself
- There are seven types of success -- can you have them all?
- Your survival is guaranteed
- Why the ego can't succeed really
- Is the I an illusion?
- Demands vs request to the universe
- Humbling the Ego
- Dealing successfully with a stressful financial situation -- a passage to the victor state
- Consciousness knows my needs, or, it is just taking care of itself?
- What do I do with my wants
- Authentic desires are an expression of the Divine
- Being a loving parent to your body and persona
- Healing your relationship with money, requires to look into the programs of your family of origyn.
- Money as "not my business"
- Money as a non-issue
- Wise use of money vs. rekless use of money
- The Universe knows the needs of body/mind
- We still need to deal with our negative thoughts about our future income
- Risking money in a business adventure -- pros and cons


CREATING A PRIVATE PRACTICE IN LIFE COACHING

- Do you feel entitled to success?
- Do you have the patience?
- Defining your services and products
- The importance of monetazing your practice
- Defining the level of success you want to attain, will determine your marketing strategy.
- The law of the big numbers and the conversion rates
- Defining your calendar of activites -- workshops, classes, counseling sessions, etc
- Defining your marketing plan -- what you must include if you want to succeed today
- No one knows me yet, what should I do?
- Determining your fees for services - the law of demand and supply vs the snob effect.
- What is there for me?
- Online marketing and the social networks
- Competing with the mainstream -- is it possible?
- Why non-regulated professions like Life Coaching need to reclaim the market.
- Creating and mantaining your web-site
- Where does your website lead?
- Creating your email list
- Contracting the use of email lists from other people -- why and how
- Testimonials
- Administration -- basic principles to be effective at managing you business
- The systems approach to efficiency and growth
- Making good use of your computer guy -- is fundamental for your business
- Emails efficiency vs. phone efficiency
- Voice mail efficiency and protecting your time
- The paramount importance of logistics
- How to write an email that sells
- Branding
- Do I have the computer skills necessary to succeed? If I don't what can I do?
- Selecting your computer wisely
- The mail client program -- your most powerful marketing and administrative tool
- Paypal, credit card terminal vs. a virtual terminal.
- Creating a contract
- Renting an office vs. working from home -- other alternatives
- Online e-mail list managing programs.
- and more


This is only a summary and other topics -- related to these subjects -- will be covered during the classes.

Course Length: 21 weeks or 42 weeks in the extended format
----------
Tuition and Fees for this 5 or 10-month Course in Life Coaching
Group Format and One on One

Group Format
Payment Options:

Option 1, 5-Month Program: $500.00 at the enrollment and $500.00 per month, until the tuition price is paid.

Option 2, 5-Month Program: Upfront payment with a credit card or a check. A $300 discount may or may not be available. Please check with us.

Option 3, 10-Month Program: Classes are held every other week and student pays $250.00 at the enrollment and $250.00 per month, until the tuition price is paid.

Scholarships: Scholarships are available only under precise, predetermined conditions, like low income students living in India, China, Russia and third world countries in general. Please check with us.

Total Tuition: $2,500.00


Mentoring Program
There is no extra charge for participating in BOI's One on One Tutoring Program.
However, some restrictions may apply.
If you are interested in this option,
please call us at

310-455-6815

----------
The Brain Optimization™ Institute offers classes information, counseling, courses with certifications and counseling on drug free solutions to ADD, ADHD, depression, anxiety, chronic pain, substance abuse and other forms of brain / mental suffering and disorders. Certifications include Brain Nutrition Counseling™, Life/Wellness Coaching with Emphasis in Cognitive Psychology, and Psychology of Consciousness. The Brain Optimization Institute also offers a Certification in Holistic Life Mastery for those who have already completed the three certifications mentioned abov, and a ten months training on How to Create a Private Practice. For those living in Glendale, Los Angeles, California the Brain Optimization™ Institute offers, through Viviana Girardi, BA, Cofounder of the Institute, in-person Energy Healing, with a combination of Reiki and Massage, Retreats in Glendale, Raw and Vegetarian Cooking Classes and Restorative Yoga.
*
Brain Optimization Institute's broadcasting studio for online classes is presently located in Glendale, Los Angeles County, California. Students from adjacent cities and locations like Pasadena, Studio City, San Fernando Valley, West Hollywood, Beverly Hills, Pacific Palisades, West Los Angeles, Brentwood, Bel Air, Santa Monica, Laguna Beach, Irvine and Orange County can take our courses in a group format via BOI's webinar platform, in person, on Skype or on the phone. Students living in cities and locations further away in the States or abroad like San Francisco, San Diego, New York, North and South Carolina, Miami, London England, Paris France, Rome and Milan Italy, Madrid and Barcelona in Spain, Santiago Chile, Buenos Aires, Argentina, Ecuador, Quito, Montreal, Cape Town and Johannesburg in South Africa, New Zealand, Hawaií, Kauai, Maui, Kenya, Delhi, Bombay and Calcutta in India, Hong Kong and Shanghai in China, Taipei in Taiwan, can take our courses in the group format or one on one via BOI's Webinar platform, Skype or phone. All classes are presently presented by the Brain Optimization Institute's founder Gian Paolo Girardi, MS, MA.